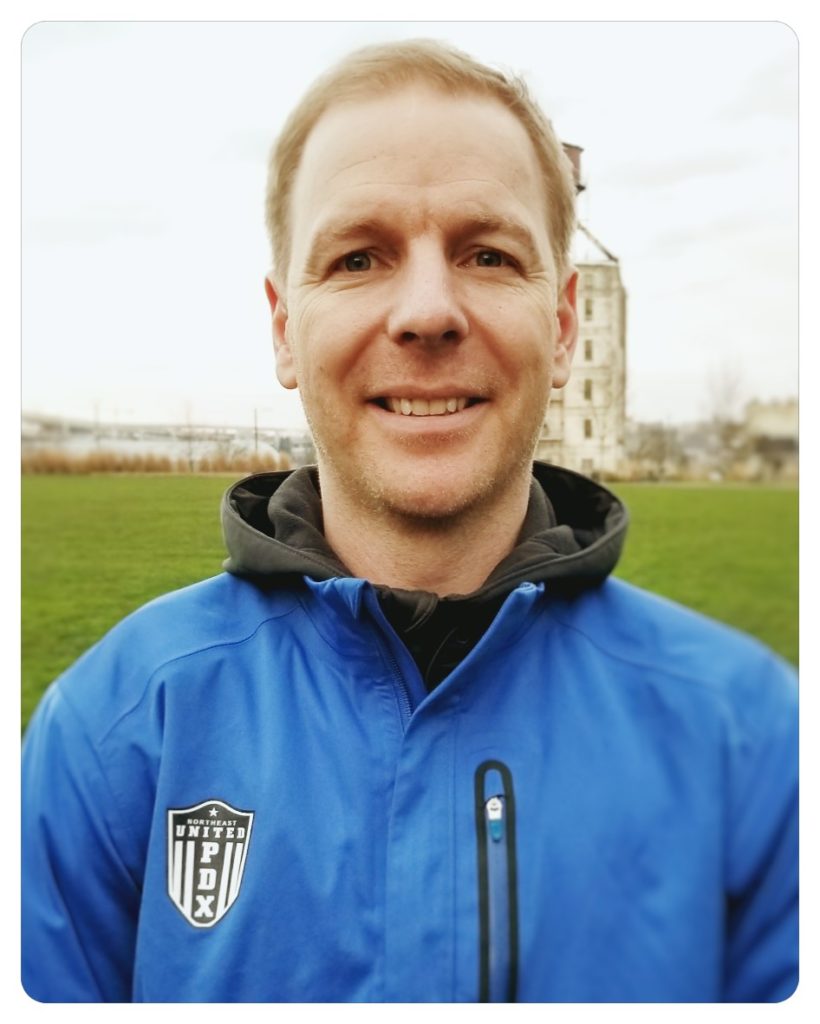 Trevor Tharp
Email: tharp.unitedpdx@gmail.com
Licenses:
USSF B License
Coaching Experience:
OYSA Recreational Coach of the Year (2018)
Director of NEU*PDX Youth Development Academy (2012-Present)
Warner Pacific Assistant Men's Team Coach (2011 – 2013)
Oregon Soccer Academy u10 Director (2004. – 20011)
Playing Experience:
NAIA Honorable Mention All-American 2004
College Experience:
Warner Pacific
Bachelor of Arts (Elementary Education)
Master's Degree (Elementary Education)
United PDX will offer 4 summer camps (2 east and 2 west) for enthusiastic soccer players ages 6-12. Each camp's focus is to create a fun and energetic environment for young players to learn and develop. All ability levels and players are welcome. Players do not have to be on a United PDX team to register for a camp. Camps will run from Monday-Friday and cost $275 per camper.
Campers will be encouraged to develop their technical and tactical ability in an age and developmentally-appropriate environment. Each day the coaches will provide situations and exercises that relate to a different fundamental part of the game. Coaches will work with players to develop their technical ability as well as discover a better understanding of the game. Demonstrations will include step-by-step clarification to bring out the most sensitive technical points for you to grasp and imitate.
Our professional staff will consist of some of your favorite United PDX coaches and will be led by United PDX East Youth Development Director, Trevor Tharp!
Questions? – More information will be sent to all campers the week prior to the camp. If you have any questions, please email United PDX YDA East Director, Trevor Tharp: tharp.unitedpdx@gmail.com
SUMMER 2023 CAMP DATES & TIMES
June 19-23 at Portland Christian from 9 am – 2 pm
June 26-30 at West Hills Christian from 9 am – 2 pm
July 10-14 at Portland Christian from 9 am – 2 pm
July 24-28 at West Hills Christian from 9 am – 2 pm
Portland Christian
Portland Christian Jr/Sr High School
12425 NE San Rafael St
Portland, OR 97230
West Hills
West Hills Christian School
7945 SW Capitol Hill Rd
Portland, OR 97219