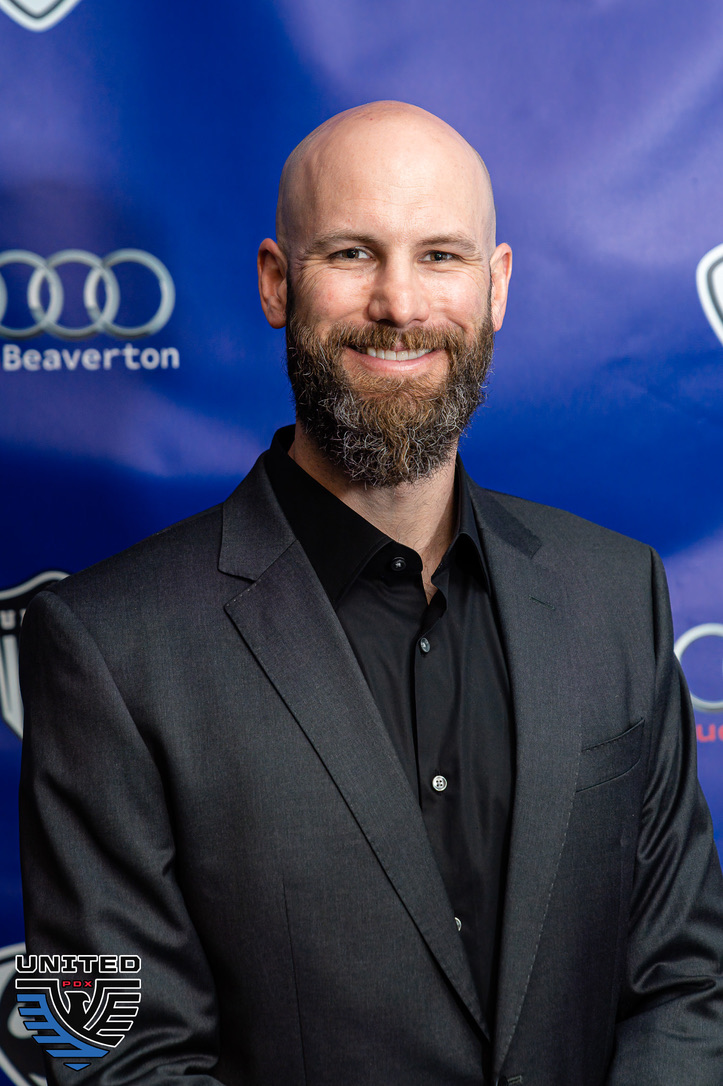 Ryan Youngblood
Chief Executive Officer
Ryan holds his USSF National "A" license, USSF National Youth license, and is a former professional player.
The son of a Coast Guard Officer, Ryan spent most of his youth moving up and down the west coast living in coastal towns like Astoria, Coos Bay, Valdez and Petaluma. Ryan graduated from the University of Evansville in 2003 where he played 4-years with the Purple Aces while completing his Bachelor of Science in Mass Communication. During his summers with the Aces, Ryan played in the USL Premier Development League (PDL) for the Cocoa Beach Expos in Florida.
After college Ryan signed for the Portland Timbers which brought him back to the west coast. After playing for the Timbers and a season in Salt Lake City he focused his time on his coaching development. He decided to return to the Timbers PDL team in 2009 for their Inaugural Season and went on to score 11 goals in 14 appearances and was selected to the West Coast All-Conference Team.
His coaching career started during college working with the local club teams in Evansville, IN., and summer camps in Cocoa Beach, FL. During his time playing professionally he continued to coach both in Portland & Salt Lake City. As he settled in Portland he coached the Beaverton High School Varsity Boys for seven years, was the Oregon Coerver Coaching Associate Director for three years, and served as an OYSA Coaching Mentor for the USSF Coaching Education Program. In 2006 Ryan took the Boys Director of Coaching role at BSC Oregon. In 2009 he moved into the Technical Director role where he remained until 2013. He then served as the Director of Operations for two years before moving into the Executive Director position with BSC Oregon prior to helping facilitate the merger between BSC Oregon & Northeast United to form United PDX.
As the Executive Director he oversees, manages, and monitors all operations of the club. Working closely with the Leadership Team, Senior Staff, and Board of Directors, the Executive Director is a crucial figure in providing strategic planning, leadership, and establishing long term goals, strategies, plans, and policies for the club.
Responsibilities include:
Coordinate, manage, and monitor the workings of all departments within the organization.
Oversee short and long term forecasting.
Manage financial data/statements and budget development.
Monitor implementation of the human resources policies, procedures, and practices.
Observe organizational compliance with relevant organizations.
Negotiate, develop, and maintain relationships with suppliers and vendors.
Licenses:
USSF A License | USSF National Youth License
Executive Experience:
United PDX Chief Executive Officer (2023-present), United PDX Executive Director (2018 – 2022), BSC Oregon Executive Director (2016 – 2018), BSC Oregon Director of Operations (2014 – 2016)
Coaching Experience:
BSC Oregon Technical Director (2009 – 2013), BSC Oregon Boys Director of Coaching (2006 – 2009), Beaverton High School Boys Varsity Coach (2006 – 2013), Coerver Coaching Associate Director (2006 – 2011), Westside Metros (2004-2006), Evansville Soccer Club (2001 – 2003)
Playing Experience:
Portland Timbers (USL – A League & PDL), Utah Blitzz (USL – Pro Select League), Cocoa Beach Expos (USL – PDL), University of Evansville (Div 1 – Missouri Valley Conference)
Education:
University of Evansville,
Bachelor of Arts & Science in Mass Communications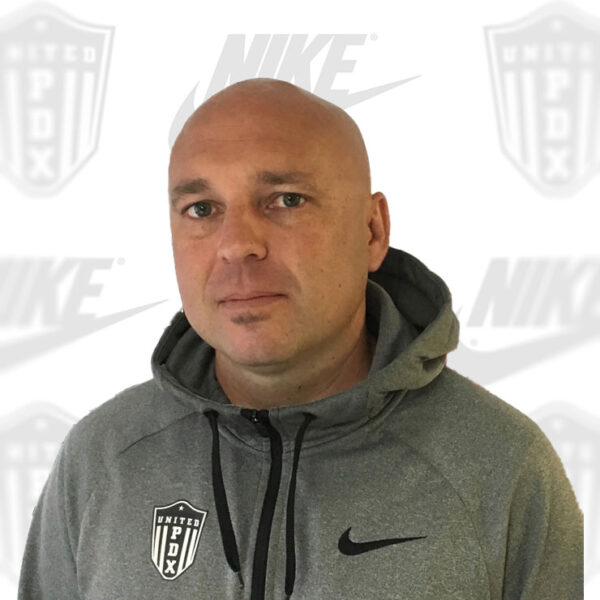 Brandon McNeil
Chief Operating Officer
Brandon holds his USSF National "A" license, USSF National Youth license, and is a former US Youth National Team player.
After 8-year stint Division 1 Assistant Coach at the University of Portland (2008-2016) with the Men's & Women's Programs. During his time recruiting / coaching at UofP he was central in recruiting and transitioning multiple players to the professional ranks.
Prior to transitioning to D1 Assistant Coaching Brandon had a 10-year stint coaching for FC Portland Academy. McNeil joined Northeast United Soccer Club as the Director of Coaching in January of 2014. McNeil (1998-2001) was a four-year starter for the Pilots and earned All-West Coast Conference honors as a senior. Originally from San Diego, Calif., McNeil scored two goals and handed out 17 assists during his career on The Bluff. He helped the Pilots reach the NCAA postseason twice, advancing to the third round in 2001.
Brandon was a defender for the University of Portland before going on and joining their coaching staff from 2008 – 2015. Prior to UP Brandon was the head coach for the Lincoln High School girls soccer team where he lead the team to the state
title with a perfect 18-0 season.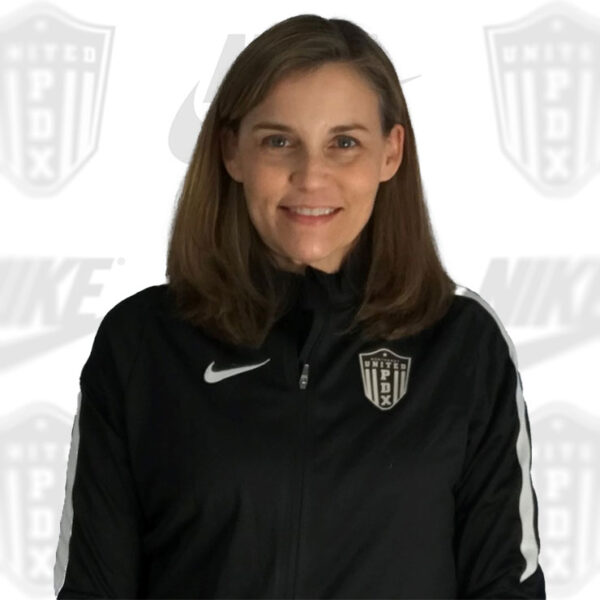 Kristi Polte
Director of Administration
If ever there was a person working tirelessly behind the scenes, it would be Kristi. Her customer service levels and communication with our membership are second to none.
Kristi positively impacts 2,000 families across our recreational, development and competitive programs. She supports 200 volunteer rec coaches in the logistics and management of their team as well as the formation of those teams. On the competitive side she handles league and tournament registration, member account billing, processing vendor accounts, reconciling accounts and so much tireless work in our Stack Sports/Team Connect system that's necessary to our club's function. It's no wonder she was named the OYSA Administrator of the Year in 2016!
Kristi, a native of Illinois, has three kids, two daughters (a college freshman and a high school junior) as well as a 7th grade son. All three kids grew up playing with NEU, which is where Kristi first got involved as their volunteer club registrar back in 2012. Though she never played soccer she enjoys watching it along with other outdoor family activities like horse back riding, skiing and hiking.