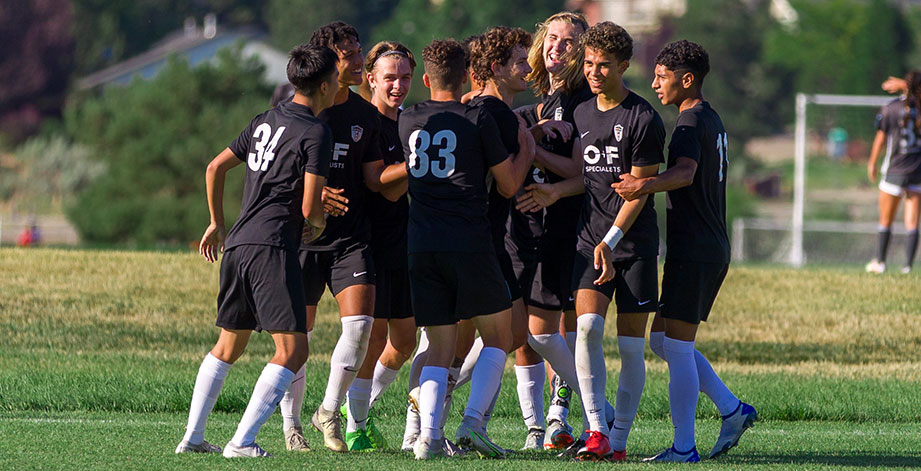 The United PDX Vision
Develop young people for the challenges and opportunities of life through the game of soccer.
---
United PDX is centered across our neighborhood soccer communities within the great city of Portland, Oregon and it's surrounding communities. Our original non-profit organizations (Northeast United & Bridlemile Soccer Clubs) have been in existence since the mid 1980's! United PDX serves nearly 3,000 girl and boy youth soccer players between the aged 4 through 19 years old. Our volunteer base is nearly 400 adults and we employ nearly 50 licensed coaches to ensure our players are placed in positive, player-centered learning environments.
At United PDX we are committed to providing every player with an opportunity to succeed in their soccer pursuits. We strive to create an environment that fits every player's long-term development needs. Our goal is to develop players with a lifelong love, understanding, passion and appreciation for the game of soccer. We do this by fielding Recreational, Development and Competitive Programs with the intention to be a full service soccer club. We recognize that every family will have different ambitions when it comes to soccer.
Whether your goal is to be an elite athlete or a part-time soccer player, United PDX is committed to support the aspirations of the Portland soccer community. Our employees come from a variety of playing and coaching backgrounds, whether collegiately, professionally or internationally. Our coaches identify the specific needs of each player and create training environments that are challenging, rewarding, and most importantly, inspiring. Our coaches are inspired by the development and growth of their team members, both as soccer players and as people.
---
1
Community
Friends, Family and connection with our neighborhoods.
2
Be Humble, Strive for Greatness
Enjoy your work and the daily process of long-term development.
3
Be Confident
Confident players believe in the work they have invested, arrogant players try to convince others to believe.
4
Give Back
Mentor younger players, give your time, give your knowledge, support soccer, your community and your club.
5
Family
United PDX is a club of members.
6
Supportive
Support each other, your coach, your club, your team-mates, your family. Treat others as you wish to be treated.
We are United PDX
This is our dedicated team who work day-in and day-out together to
provide the best possible experience for the kids.
---