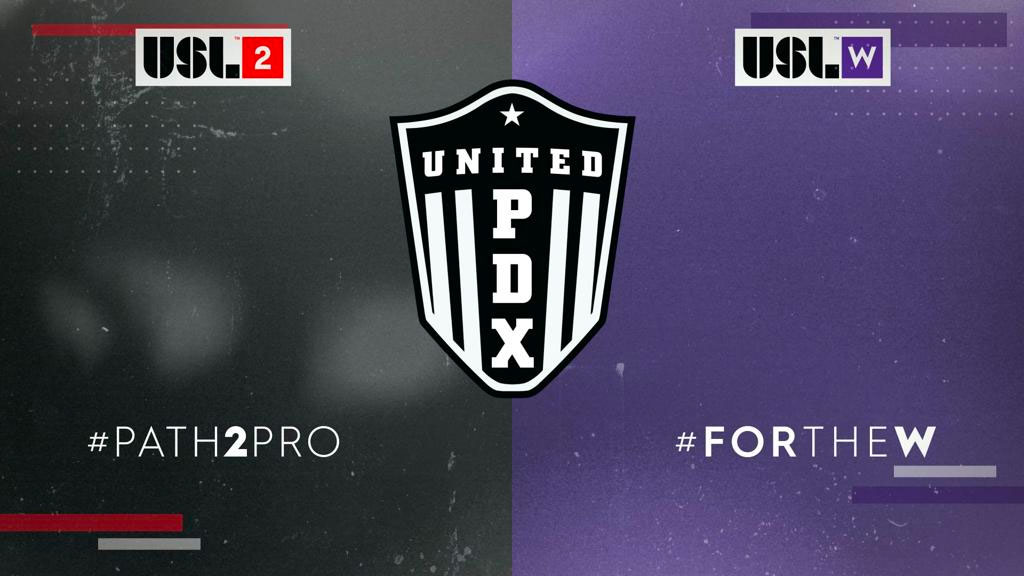 PORTLAND, Ore. – Today the USL announced that United PDX will be the latest club to join USL League Two and USL W League.
"USL League Two and USL W League align perfectly with our long-term vision at United PDX," Matt Broadhead, United PDX General Manager, said. "To add this platform makes us more complete from top to bottom as a club, and we're excited to be a part of the USL family!"
United PDX's mission is to develop the young people in their community to reach their full potential, both as players and as people. Their youth programs serve over 3,000 players every year.
"It's really exciting to welcome United PDX to League Two and the W League," USL VP of Youth and Pre-Professional Development Joel Nash said. "This is a club that prioritizes connecting with their community, which is always really important when you talk about expansion for these leagues. It's really thrilling to see so many great clubs in the Pacific Northwest joining our ecosystem."
The club will be celebrating its fifth year in 2023. BSC Oregon and N.E. United, two clubs in the area, merged to form United PDX in May of 2018, starting five different recreational and competitive soccer programs.
The club already has a track record of developing successful soccer players in both the men's and women's spaces. Emily Rice, who won the NCAA Division II National Championship with Western Washington University, participated in United PDX programs, as did several NCAA Division I players on the men's side.
United PDX will join League Two and W League competitions beginning in the 2023 season. The club will compete in the Northwest division in both leagues.
To learn more about USL League Two, visit their website here
To learn more about USL W League, visit their website here
/
Clicking the link above will open our PlayMetrics registration platform in a new window.
Clicking above will open a Google Form in a new window