2023/24 Coaching Staff
Interested in joining United PDX but have some questions you'd like answered?  Email us at info@unitedpdx.com or visit our FAQs page to see if your question is answered.
2006/05 Boys: Matt Broadhead, David Caban, Brandon Porter, Chris Palmer, Mario Ochoa
2006/05 Girls: Chelsea Davis, JD Penilton, Alanna Smith, Liz Hryciw
2007 Boys: Futty Danso, Ugo Uche, Alex Kinlaw, Chris Palmer, Mario Ochoa
2007 Girls: David Maguambira, Chris Boyd, Matt Brenes, Rebecca McCullough, Liz Hryciw
2008 Boys: Futty Danso, Ugo Uche, Chris Palmer, Kwabena Boateng
2008 Girls: Eric McClellan, Aaron Jaramillo, Cielo Rivera, Brenna Smith
2009 Boys: Dylan Lomanto, Adam Rappin, Kwabena Boateng, Nick Robinson
2009 Girls: Katie Dolphin, Cielo Rivera, JD Penilton
2010 Boys: David Caban, Dylan Lomanto, David Gettel, Henry Ryde, Alejandro Jarmamillo
2010 Girls: David Mugambira, Rebecca McCullough, Kemal Vejo
2011 Boys: David Caban, Adam Rappin, Kwabena Boateng, Henry Ryde
2011 Girls: Cielo Rivera, Kemal Vejo, Pha Lo
2012 Boys: Scot Thompson, Manolis Tjuanakis, Alex Kinlaw, Kwame Kinabo
2012 Girls: Pha Lo, Al Lara, Brenna Smith, McKenzie Gray
2013 Boys: Jonathan Wilkins, Chris Smerke, David Gettel, Manolis Tjuanakis, Kwame Kinabo
2013 Girls: Jonathan Wilkins, Sara Eaton, Pha Lo
"Don't limit your challenges; challenge your limits."
Program Directors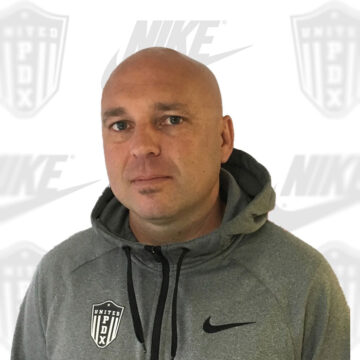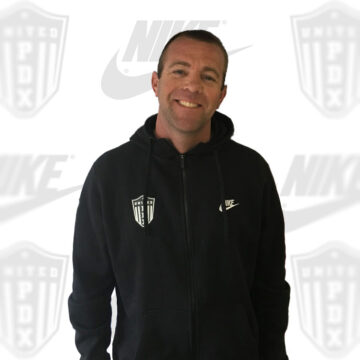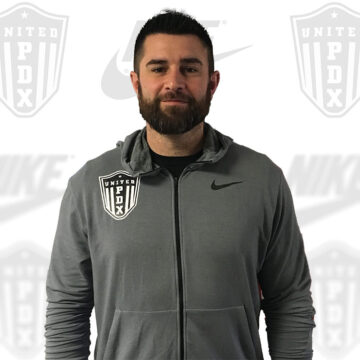 Traits of a United PDX Player
We are loyal to our mission, values, goals, the game, and membership.
We strive daily to continue our education and learning. We share our knowledge and support every endeavor to further our education. Knowledge is a prerequisite for wisdom.
Be enthusiastic in all our endeavors. Pursue personal, team, and club goals with passion.
Own our work and our results. We work to the best of our ability.
Pursue excellence in all endeavors.
Do things the right way and on time. Be conscientious in your actions; respect every aspect of the game.